Who is Digiant
Digiant Global is a full-service brand eCommerce business partner, and a leading digital marketing and technology company in China. We provide one-stop eCommerce solution for China market covering digital marketing, ecommerce store operation, IT solutions, warehousing and fulfillment.
We are supported by a team of marketing experts, data analysts, developers and China/Cross-Border eCommerce
experts. With a deep understanding of domestic and international markets and culture, we have been providing services to government, startups and Fortune 500 companies.
Meet the team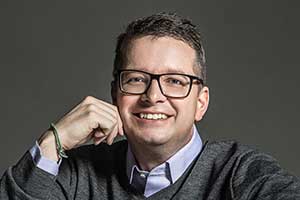 Christian Frick
Co-founder & Advisor
After an apprenticeship in a german bank, he studied economics and finance at Eberhard-Karls-Unversität, Tübingen, Germany.
He worked more than 25 years in different companies and industries and spend several years living in Eastern Europe and specially in Asia – China and Singapore, and has deep knowledge of Strategy and Asian/Chinese market.
John Piao
Co-founder & Head of eCommerce
John has 12 years of eCommerce Operations and Digital Marketing experience, he led several cross-border transactions between Europe and Asia while at BetteLlife Group, Parkland Group and Lenovo.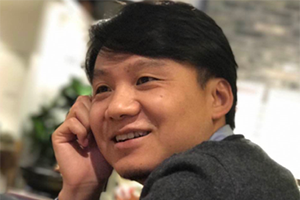 Alex Wei
Co-founder & Head of Digital
Alex is a digital veteran of 14 years. He has been a technology developer and lead, product director, operation manager and marketer across PC/mobile, Retail & Finance while at Dow Jones and Lenovo. Alex has rich experience in China business development.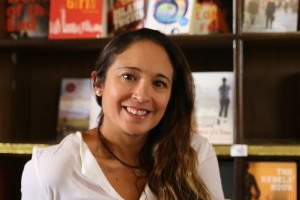 Andrea Gottschalk
Co-founder & Advisor
Andrea is an Argentinean national with rich international experience in China business development, e-marketing and content management.
Educated in Argentina and New York, Andrea moved to China in 2014 and has been living in Beijing since then helping local companies with their international strategy.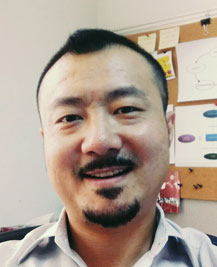 Vam Zhang
Tech Director
Vam has more than 16 years of eCommerce experience. He led many website and digital platform projects including tech development, project management, user experience and graphic design, online marketig and data analysis. He also focus on fine arts and hi-tech industries analysis.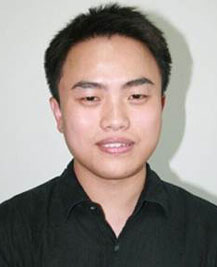 Ziv Zeng
Marketing Director
Ziv has more than 15 years experience in internet advertising, worked in many different internet company such as BaiDu, Toutiao, Sogou..
Experts of internet integrated marketing programs, and has deep knowledge of search media.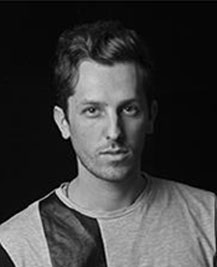 Hery Corentin
Creative Director
Born in France, studied management, art design and branding in France, Japan and China.
Hery has rich experience of brand concept creation, art direction supervision, digital asset design in beauty, lifestyle, digital and finance industries.
Kuang Zeng
eCommerce Distribution Director
Kuang Zeng  has more than 12 years of eCommerce sales experience. Worked for children's wear brand such as Carters, Gymboree, Next etc.
She is an experts of eCommerce channel development, and has been cooperating with distribution channels, like Tmall, JD , Taobao top seller and we-media channel.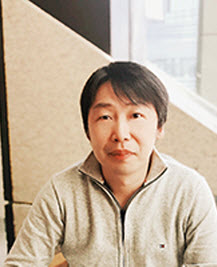 Owen Fang
Account Director
A senior media marketer with more than 15 years of integrated marketing experience, working for global financial/tourism media including Financial Times, Dowjones, and Tripadvisor. Owne was responsible for projects covering domestic network promotion, offline activities and overseas promotion. Committed to cross-border literary and travel marketing, providing online and offline integrated marketing solutions.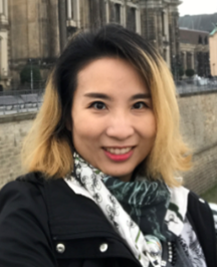 Cherry Lau
Planning Director
Cherry has 10 years of Marketing planning and online campaign planning experience.
She played critical role in brand communication projects and marketing campaign projects for MNC clients, such as Toyota, Volkswagen, TaiKang Insurance, Bosch.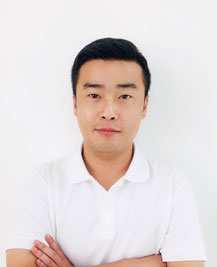 Logan Huang
Project Manager
Logan has 6 years of working experience as a project manager and corporate sales. He has rich experience of coordinating multiple regional support to deliver excellent result to clients.
Educated in China and Australia, he has deep knowledge of international trade, business accounting and online sales.
Chen Qiong
Photographer & Senior Visual Designer
Chen Qiong has more than 13 years of photography and graphic design experience.
He's an experts of advertising photography, product photography and PR photography to produce high quality photos for fashion, bags, design products, food and beverage products while participating projects with fashion&lifestyle magazines and Beijing Design Week.
Michael Mann
Advisor - North America
Cofounder and Managing Partner of Runnur.
eCommerce & Client Care management at IBM/ Lenovo in USA and Asia. Rich experience in China business development.
Built teams and capabilities to launch and operate lenovo.com in Asia.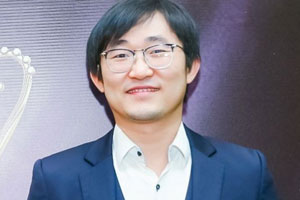 Robert Yan
Advisor - South Korea
Robert speaks Korean and has rich software QA, project management, eCommerce operation and promotion experience. He has been working at Cross Border eCommerce between China and South Korea for 7 years, covering category of fashion, clothes, cosmetic, beauty, food and personal care.
Wang JinSheng
Advisor - China
Wang has 20 years of matchmaking experience between Chinese and foreign enterprises.
With his strong network, assisted clients from various sectors, Wang is specialized in:
1. Business and Trade fairs and 1 on 1 meeting
2. Find buyers/partners/investors per specific requirement
3. Company visits arrangement
4. Organizing delegation visits to international exhibitions in China