TARGET 
To launch Buenos Aires digital presence in China through a multichannel social media strategy (Wechat – Weibo – Press release) to position Buenos Aires as a popular destination for Chinese students, digital nomads and travelers in general.
 Work Scope and Deliverables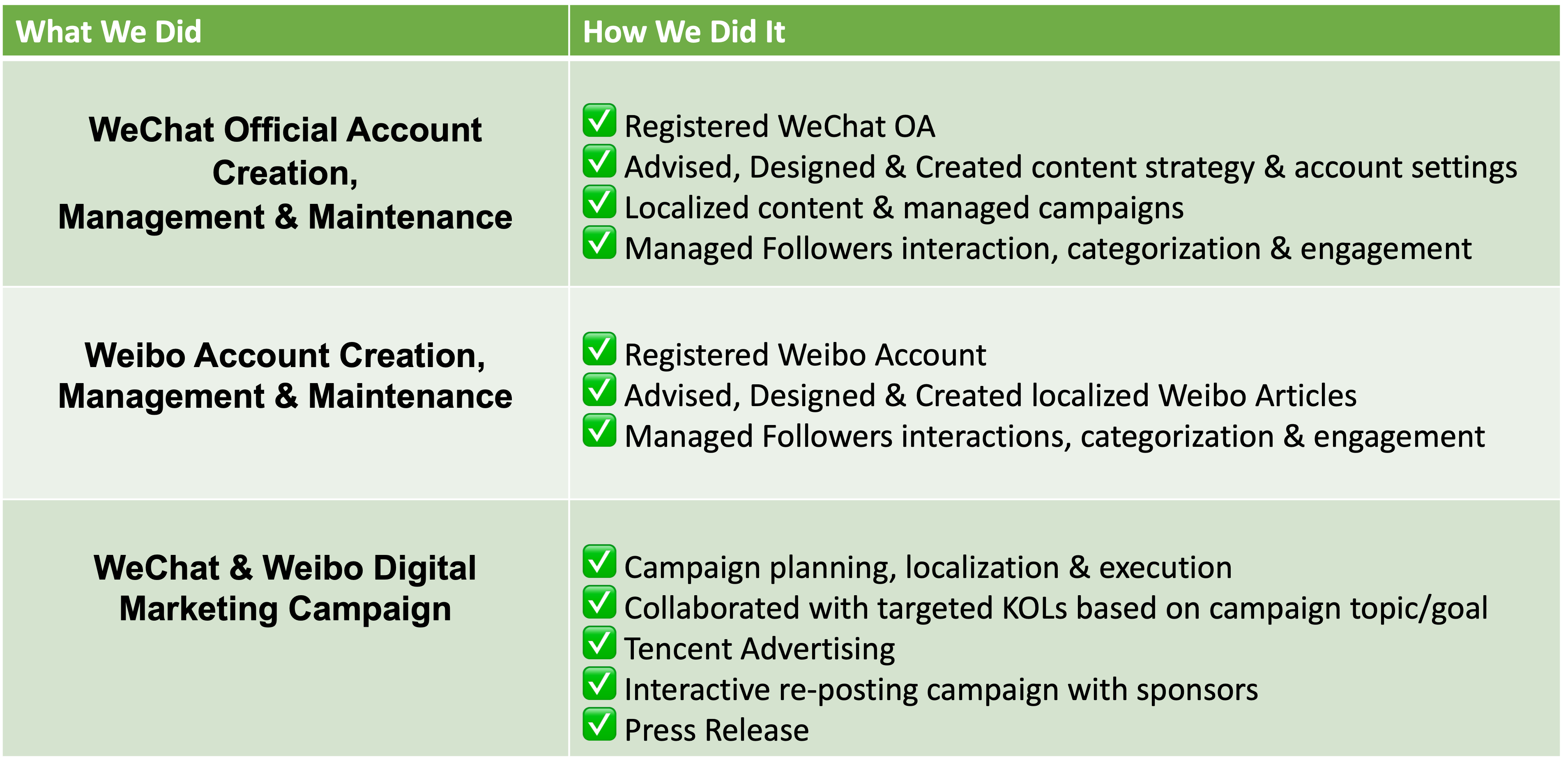 WeChat Official Account (OA) Creation & Management
Official Launching of Buenos Aires City on Chinese Social Media
Weibo Account Creation & Management
Launching of Buenos Aires City Weibo Account with Interactive Activities with Sponsors and rich visual content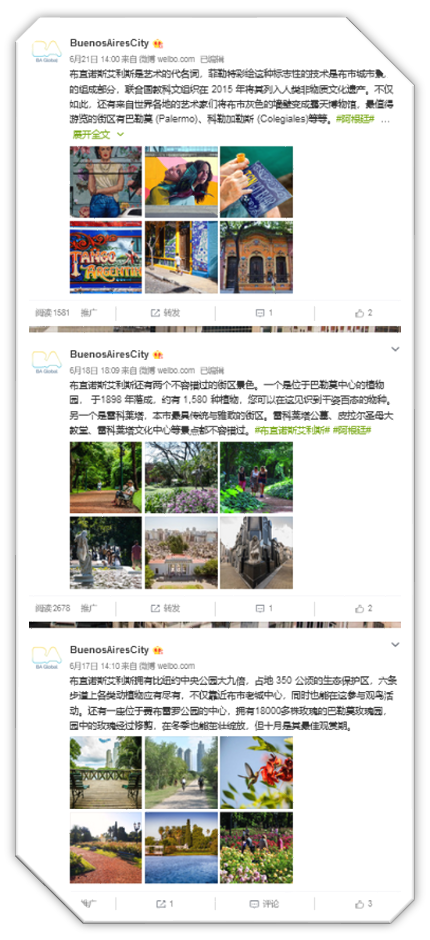 Digital Promotion
Objective: Promote Buenos Aires to a broad Chinese audience through a multichannel (Wechat – Weibo – Press release) social media campaigns and interactive activities.
Press Release in Major Media

WeChat Campaign
✅ Advertised to over 10 million WeChat users through Tencent Advertising
✅ Influencer marketing with a reach of 800k impressions
✅ Follower grew from 0 to over 1300
Weibo Campaign
✅ Interactive campaign to promote
BA tourism and AR food culture – Mate & Wine
✅ Weibo influencer marketing with a reached 14 million of Weibo users
✅ Reached 500k reads and interactions.
✅ Followers grow to 6700+
Comments are closed.