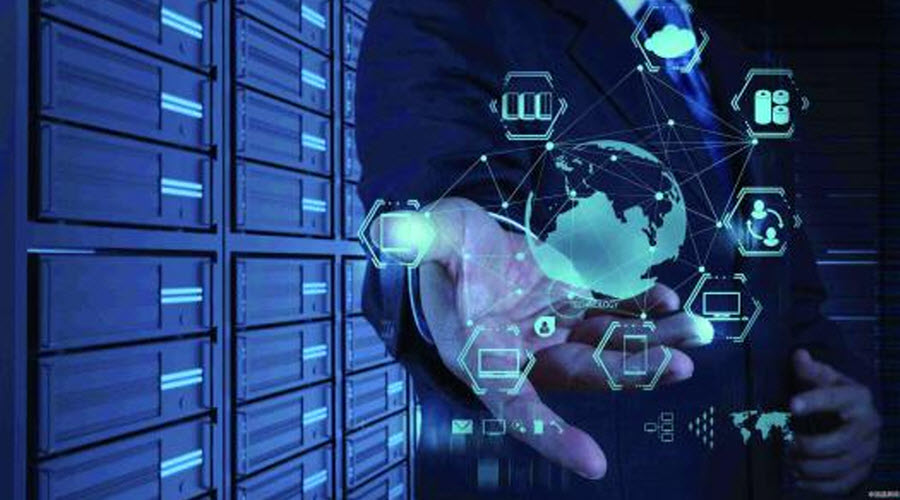 What is Cross Border eCommerce ?
Cross-border eCommerce (CBEC): refers to the international commercial activities whose transaction subjects are in different countries and regions and conclude transactions through eCommerce.
The major process includes online ordering, payment and settlement, shipping commodities, going through procedures of customs clearance, and delivering the commodities through cross-border logistics.
The purchase of a select list of goods that are imported from overseas countries via China government sanctioned third-party eCommerce platforms such as Tmall Global, Kaola, JD Worldwide, RED, using the bonded warehouse mode or the direct mail mode.
Why you should Consider Cross Border eCommerce?
Cross Border eCommerce offers an excellent market access route for international stakeholders who intend to circumvent mandatory general trade registration/filing requirements, as well as provide a fast track for overseas enterprises to try out the Chinese markets and be ready for more comprehensive entry.
Efficient Access to Chinese Market: Exempting from filing/registration process and expedited clearance times allows brand to enter China faster with affordable rate.
International Expansion: Getting an opportunity for selling products in China without any geographical limitations
Increased Revenue:Gaining recognition and amplify sales by establishing integrity with target audience
Brand Awareness: Offering products that fit the needs and requirements of the customers are proportional to the awareness of brands.
Direct Access to End Customers: Accessing Chinese customers who have traditionally been controlled by distributors.
Builds a Good Customer Relationship: Genuine and good quality product offered at the affordable and competitive price (lower tax rate) will facilitate the customers shopping with brands frequently.
Increased Business Sustainability: Cross Border eCommerce will help you achieve success in China market with ease and high levels of overall profits.
Growing Trend of the Chinese Cross Border eCommerce Market
Based on survey and research, the most wanted products are Food and Drink, Fashion, Cosmetic and Personal Care, Kid & Mother and Living Product.
If we look at survey result by Age Group, still can see Cosmetic is the most wanted for user group between 25 to 39, which is the most important user group with purchasing power.

The Main Chinese Cross Border eCommerce Models
Key Conclusions Of Entering the Main Chinese Cross Border eCommerce Platforms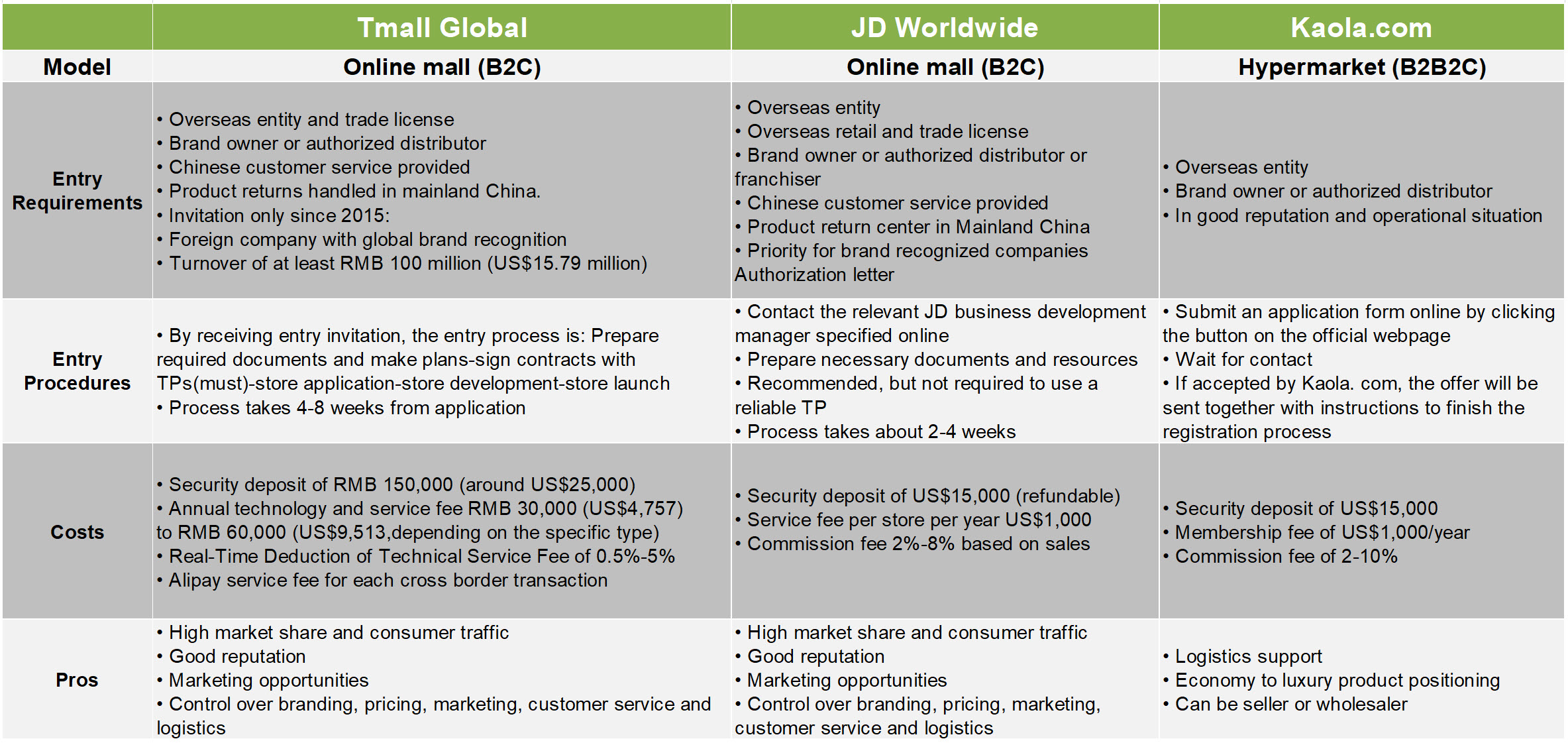 The Major Chinese Cross Border eCommerce Logistics Mode
Direct shipping mode is quicker to start and test the market. Bonded Warehouse mode is can support big volume and cost per order is lower.
Customs Clearance Management for the Chinese Cross Border eCommerce
Digiant recommend to choose bonded Pilot cities for bonded warehouse for Bonded Warehouse Mode.
The mode of Chinese Cross Border eCommerce Pilot cities:
Managed by personal use products;
Import permit license for the first time is not needed;
No registration/filing is needed.
China has 10 pilot cities for cross-border eCommerce, including Shanghai, Hangzhou, Ningbo, Zhengzhou, Chongqing, Guangzhou, Shenzhen, Tianjin, Fuzhou and Pingtan, where business is conducted as a "bonded import" or "direct purchase import".
The mode of Chinese Cross Border eCommerce Non-pilot cities:
Import permit license for the first time is not needed;
When products entered from abroad to the bonded area (refer to the "customs supervision area"), they are  supervised as goods (products like cosmetics, infant formula and FSMP need registration/filing);
When products delivered from the bonded area to consumers, they are supervised as products for personal use.
Direct Mail Mode:
Supervised as personal use products;
Import permit license for the first time is not needed;
No registration/filing is needed.
Interpretation of the 2018 Chinese Cross Border eCommerce Policy
On Nov. 21, 2018, China determined to further extend the transitional policies of CBEC retails beyond January 1st, 2019.
Continuation of two exemptions;
Increase in the number of CBEC pilot cities;
Increase in the number of products types in the positive list;
Increase in the transaction limits (single and annual transaction).
Supervision requirements / Customs  clearance management
As per the official circulars, commodities imported via CBEC channel will be regulated as personal articles, exempt from mandatory administration license requirements, registration or filing requirements of first- imported cosmetics, infant formula powder, medical device and special food (such as health food and food for special medical purposes).
The policy is likely to remain stable for the foreseeable future.
Loose regulatory status
Avoid animal testing
The number of pilot cities where the delayed/transitional policies apply has been increased to 37 from the previous 15, including Beijing, Shenyang, Nanjing, Wuhan, Xi'an and Xiamen.
Enterprises' obligations
Bear the main responsibility of quality safety.
Entrust an enterprise in China to complete the business registration in GAC.
Implement the notification obligation to consumers with a risk notice, including information of technical standards of safety, hygiene, etc.
It's not required to have Chinese labels on product packages but enterprises shall post e-labels on the website for consumers to check the information.
Set up a quality safety risk control system and product tractability system.
Declare the transaction list to the GAC.
Interpretation of the Chinese eCommerce Law
Main contents of the eCommerce Law
On Aug 31, 2018, China passed its first eCommerce Law, which mainly covers the responsibilities and compliance requirements of eCommerce operators and online platforms, eCommerce dispute resolution, as well as IP protection for brands. The Law has been effective since Jan 1, 2019.
Three major entities: eCommerce operators; eCommerce platforms; Other online seller
Impact of eCommerce LAW
The biggest focus of the law is that eCommerce operators shall register and obtain a business license  and pay corporate income taxes, business taxes, etc.
Important eCommerce Law articles impacting market access for operators:
eCommerce operators shall display the business license information and the administrative license information prominently on the front page of its website.
eCommerce operators shall not delete consumers reviews.
The agencies in charge of imports and exports should carry forward the comprehensive service and supervision of customs declaration, taxation, inspection and quarantine etc. and optimize the supervision procedure, accreditation sharing and enforcement cooperation.
Challenges for small operators:
The new requirement to obtain a business license and pay taxes represents a significant financial burden
Increasingly stringent customs inspections
A significant impact to individual Daigou operators
Comprehensive Tax
Transaction limit of CBEC retail products eligible for preferential tax policy was raised from  2,000 RMB to 5,000 RMB per transaction and from 20,000 RMB to 26,000 RMB per person per  year.
VAT (value-added tax) reduction
| | | | | | |
| --- | --- | --- | --- | --- | --- |
| Category | VAT (%) | Updated | Consumption  Tax(%) | CBEC Previous  Tax (%) | CBEC Updated  Tax (%) |
| General Cosmetics (<10 RMB/mg or /ml, or <15 RMB/piece) | 16 | 13 | 0 | 11.2 | 9.1 |
| High-end Cosmetics (=>10 RMB/mg or /ml, or ≥15 RMB/piece) | 16 | 13 | 15 | 25.5 | 23.05 |
Comments are closed.