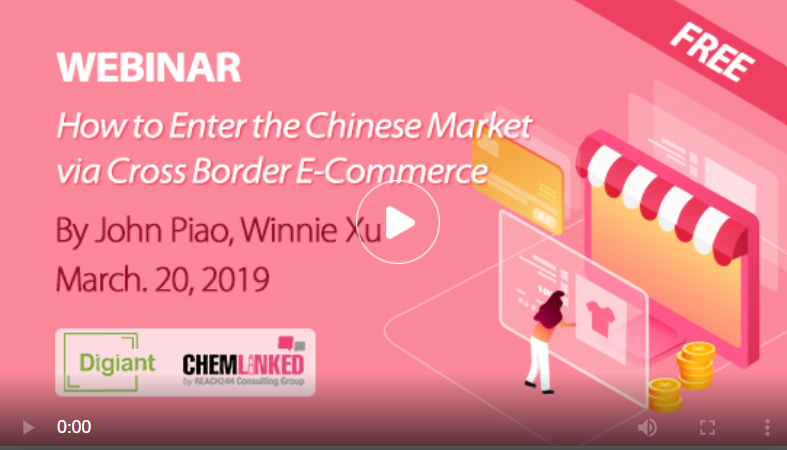 On 20th Mar 2019, ChemLinked's cosmetic regulation analyst, Mrs. Ms. Winnie Xu and Digiant's co-founder and CEO, John Piao delivered the first Webinar on How to Enter the Chinese Market via Cross Border E-commerce (CBEC) in response to many questions received by Chemlinked on how the E-commerce Law will influence the online retail market and consumer brands.
The webinar is now free to watch online (by registering here) and the materials can be downloaded in the links below.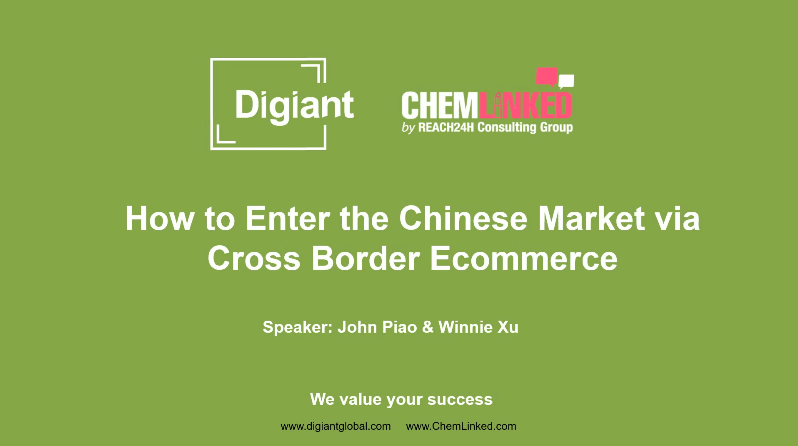 In this webinar, John Piao and Winnie Xu detail the new E-commerce Law, CBEC policy and their influence. Winning strategies for Chinese EC market will also be clarified. It is a unique opportunity to evaluate the challenges and opportunities that cosmetic and personal care industry in China will face.
Get a free copy of the Chemlinked Webinar PPT
Get a free copy of Chemlinked Webinar Q&A
Comments are closed.